Manufacturing and Assembly Techniques: transformation time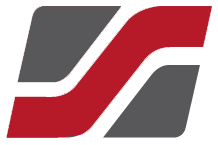 The products we design for our customers first take shape in our transformation units. From prototypes to large-scale production, our workshops are equipped to work on all rolled and sheet metals. With state-of-the-art machines, regularly replaced with the latest models, and an effective production management system, we can guarantee outstanding service to meet your needs in terms of quality, deadlines and costs. To cover all associated services linked to our trade, we have also forged links with a broad network of specialist subcontractors.
In our company we understand the value of technology. However, more than technologies themselves, it is the way in which they are put to use which makes our sites particularly suited to innovation and which guarantees a high level of quality.
Our sense of pride in a job well done, and our sound understanding of customer care encourage our customers to come and visit us at our production units near Lyon, in the Rhone-Alpes region of France.