Design and consultancy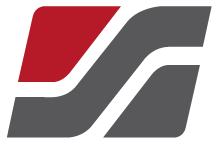 Transforming a project into a product is our daily life. It is our daily job to transform projects into products. In the fields of mechanical engineering, transport, electronics, electrical engineering and medical equipment, the consultancy engineering phase is often where our work starts.
Our design office and our methods department come together to work out a common approach. Modeling projects using CADM (computer aided design and manufacturing), choosing technical solutions, simulating and streamlining costs, are all inter-related in our vision with the main aim to be as efficient as possible for our customers.
Our experienced advice and the close bond with our customers have led us to work on increasingly complex projects. We take full control of sheet metal operations: purchasing parts and components, installing them, as well as in the assembly and installation phases and finally for logistics. Every step of the way we seek to improve the value chain to make it as efficient as possible. This has a direct and noticeable effect on costs and deadlines.